Wish the World Could See YOU the Way You See Yourself?
I specialize in helping both men and women achieve their Perfect Image!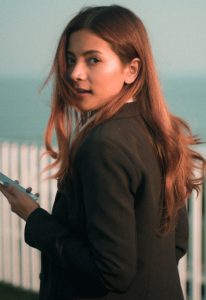 Whether you're an employee or a business owner, whether you're trying to stand out as the best candidate in an interview, looking to climb the corporate ladder or position yourself as a leader in your industry, I can help.
Fashion, and more importantly style, both play a crucial role in how we are perceived professionally. From that all-important first impression to the many subtleties of confidently and correctly conveying your personality and unique approach while still being unquestionably professional is quite often a deciding factor in establishing trust, respect and rapport right off the bat.
I'll work closely with you to really get to know you and your personality. I provide feedback and coaching on every aspect of the way your present yourself from posture, mannerisms and body language, to speech and eye contact, and of course, help you develop your personal style and build a wardrobe that fits the image of yourself that you truly want others to perceive.
If you're looking to completely overhaul your image, command the boardroom, make a memorable interview or simply make a statement at a special event, I custom-tailor my services to meet your need and your budget.
Here's just a few of Perfect Image Consultation Services offered:
Interview Successfully

The Body You Live In – Finding Confidence in Your Image

What is your Image Saying? Non-Verbal Cues

Productive Networking

Dress for Success – In ANY Venue!