Most designers live in the future. We are always designing for things that are going to happen at some future point in time, so it isn't unusual to find me thinking of the first fires of fall and blustery November days when the actual temperature outside is touching the triple digits in the middle of summer.
With the Fall/Winter 2022 Collection launch, I am living the excitement of the upcoming season, but I am also thinking of next Spring as I wrap up the designing process for Spring/Summer 2023 and start to kick around the first ideas for next Fall – yes, Fall/Winter 2023! This rhythm has been part of my life for the length of my career, with moments of designing 14 separate collections a season and others working on a fast fashion calendar of turning around product over six-week periods in 600 stores worldwide (that one was exhausting!)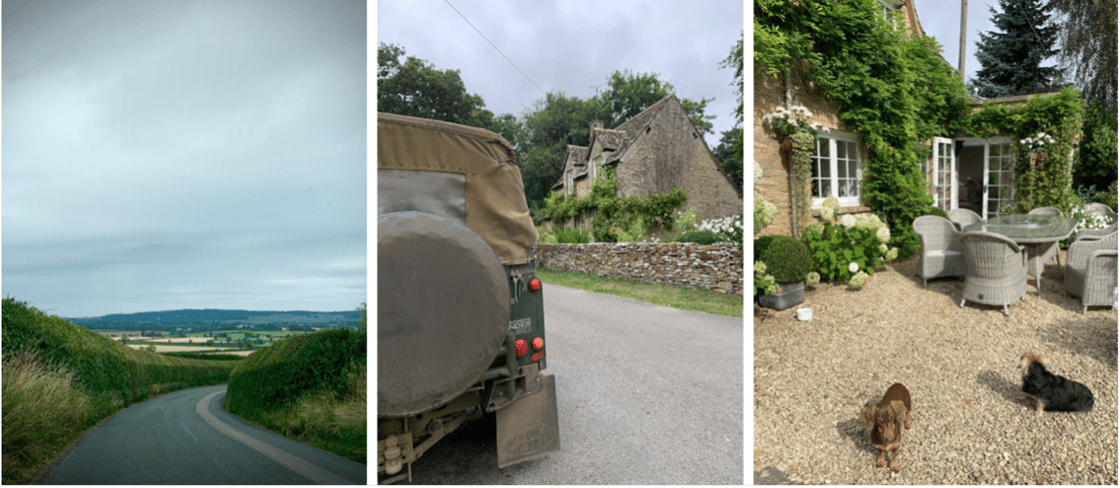 For each new season, I love to absorb myself in the new mood or atmosphere and let the creative flow begin, and this current season started off last year after being in England visiting family for the first time since before the pandemic. It was a slightly different England, with many outdoor spaces created around the local villages to grab a coffee or have a meal. The local market towns were pretty quiet compared to their typical bustling crowds. I didn't realize how much I missed the freedom of travel and being in places I know so well. Everything seemed new and fresh because of the change in everyone's lives, but there was undoubtedly a little bit of nostalgia biting at my emotions on the trip. Leaning into this combination of past and present, the overall themes of heritage and modernity drove the inspiration for the new Fall/Winter 2022 collection.
Between our Annual Summit a few weeks ago and yesterday's launch, I have had a lot of positive feedback on the collection preview. It was a real treat to see our Stylists react so enthusiastically to certain pieces. I, of course, modestly love the whole collection, but there are a few standout styles that stir my own emotions. I connect with them pretty strongly, as I feel they express the season's mood particularly well.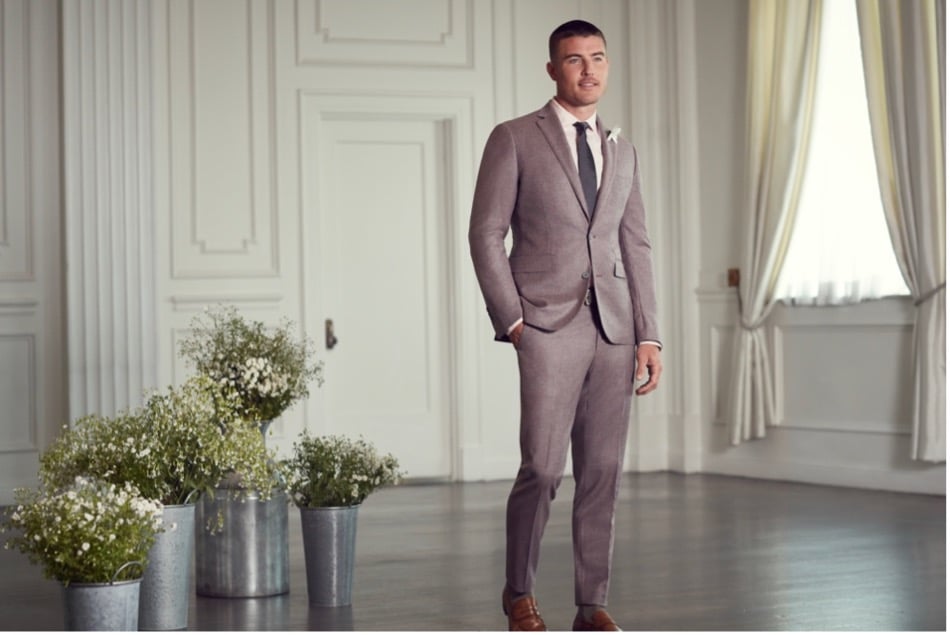 LP124 is what I affectionately call The Pink Suit. I love how our friends at Loro Piana have managed to make a rose pink suit relatively wearable by working a mid-grey into the tone of dusty pink. The color is exactly that combination of classic grey with a fun and unexpected modern tone of pink – do you see the connection to my mood for the collection?
The wool stretch in pants is another quality from Loro Piana that makes me stop a moment and admire the rich salt-and-pepper texture of this perfectly weighted fabric that has a touch of country charm. It looks exactly like the type of refined casual fabric that I think our Clients will respond to, if my own feelings are anything to go by. The saturated colors of many of the sportcoats look so rich to me, reminding me of a Christmas pudding with all those deep berry colors — the dark brown and brandy sauce richness are just totally yummy. I just love the way the Sondrio cotton pants play off these tones, with each color working so effortlessly off every sportcoat in the new collection. The light catches this sueded cotton so uniquely, creating a unique effect that I consider quite special and beautiful.

Our wool shirt jackets are simply marvelous, capturing the tradition of a sportcoat pattern but worn in a modern way with casual styling that, for me, fits perfectly into many of life's moments. I can imagine myself feeling cozy and warm on a chilly day while off to a meeting, comfortably driving one of my cars, and knowing I will show up looking stylish and personalized. Though I never seek compliments, I have a feeling that the shirt jacket probably will receive a few, resulting in me directing the giver of such a kind sentiment directly to one of you, our exceptional personal Stylists.